ADDITIONAL EDUCATION FOR YOGA INSTRUCTORS
FAMILY YOGA FOR CHILDREN AND ADULTS
The Family Yoga for Children and Adults seminar entails theoretical and practical lessons, relying on scientific knowledge, pedagogy and yoga methodics for children. Practitioners learn yoga methods and techniques intended for mothers with children of different age, as well as the patterns of applying gained knowledge.
Due to great interest it is important to apply in time.
Result: Yoga instructors that finish the Yoga for Adults with Children seminar successfully acquire the proficiency needed to teach yoga lessons to mothers, fathers, family members…and children in accordance with adequately established and approved methodology they have been taught.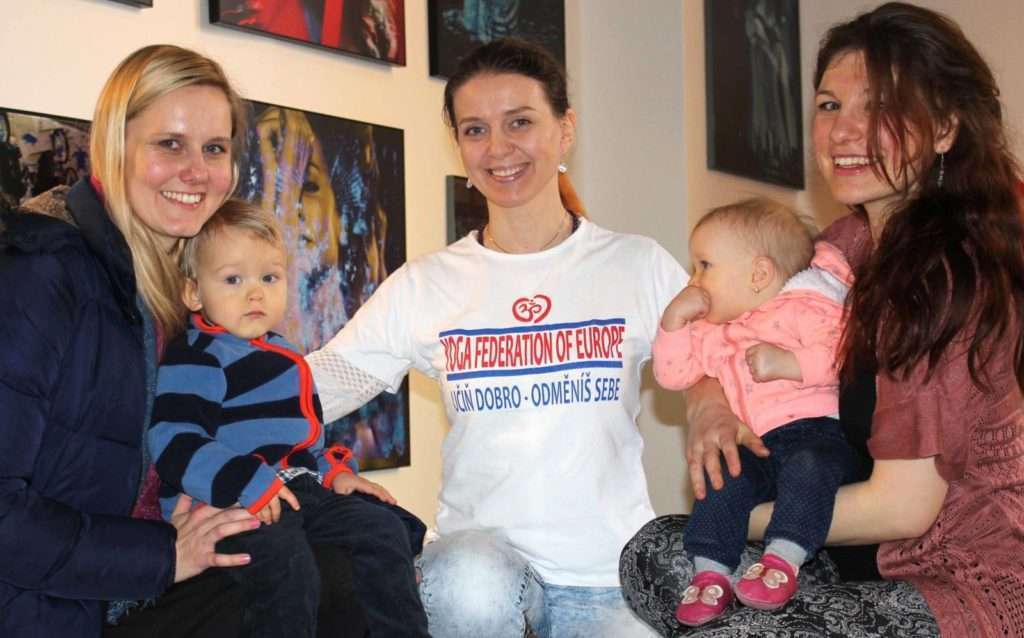 Applications will be received until group is complete. The number of available places in the group is limited.
As soon as the group is formed, time and place of the event will be forwarded to all applicants.
The seminar will be held on weekends.
Get additional information via e-mail: yoga.yfe@gmail.com
Get additional information via phone/Viber: +420 773 691 858
This post is also available in: Czech