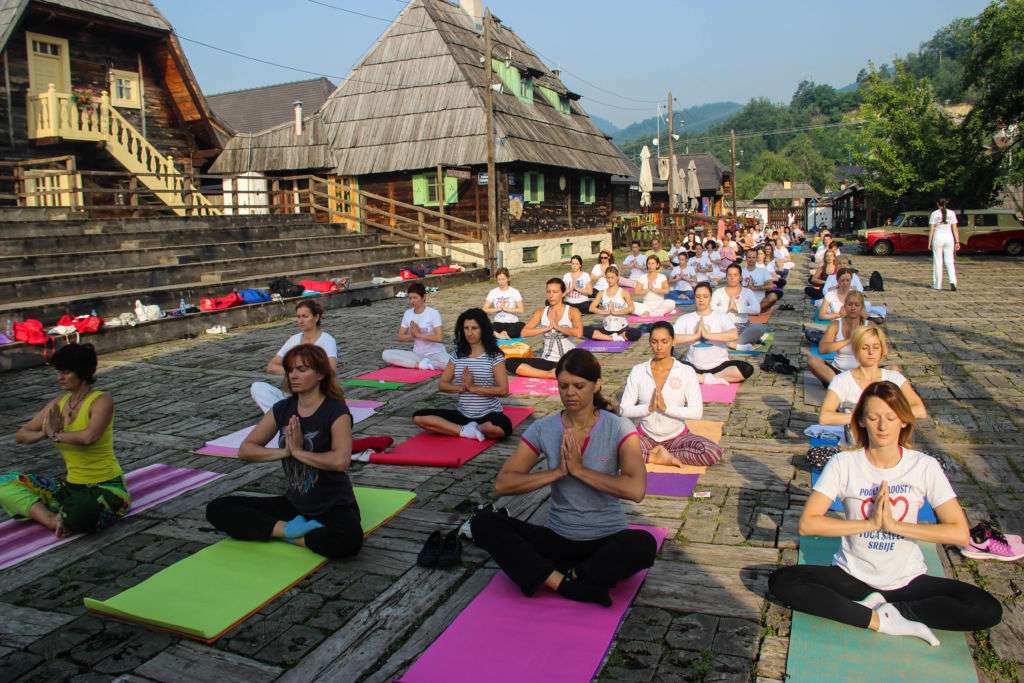 Yoga Retreat Samyama 2016
23. July 2016

-

29. July 2016
Yoga Retreat Samyama 2016 will be held on July 23-29, 2016 in Kustendorf.
Yoga retreat includes intense yoga practice (asanas, pranayama, kriya techniques, mudras, bandhas, dharana, dhyana, ekagrata) and evening kirtan meditation with musical support of the Kirtan Group Samadhi.
The aim of the yoga retreat is development of yoga practitioners and everyone else who loves yoga
Mini Yoga Camp for children will be organized as a part of this year's yoga camp. Mini yoga retreat consistes of yoga classes for children,  morning meditative strolls and evening kirtan workshops.
In the ambience of the magical world of Kustendorf, professional yoga retreat will be once again led by International Yoga Master, Prof. Predrag Nikic, PhD, the man who transferres his rich experience in the field of yoga to the certified instructors, students of the International Yoga Academy, but also to the individuals who were just getting acquainted with the benefits of this ancient discipline.
For more information, please, contact us: yoga.federation.of.europe@gmail.com